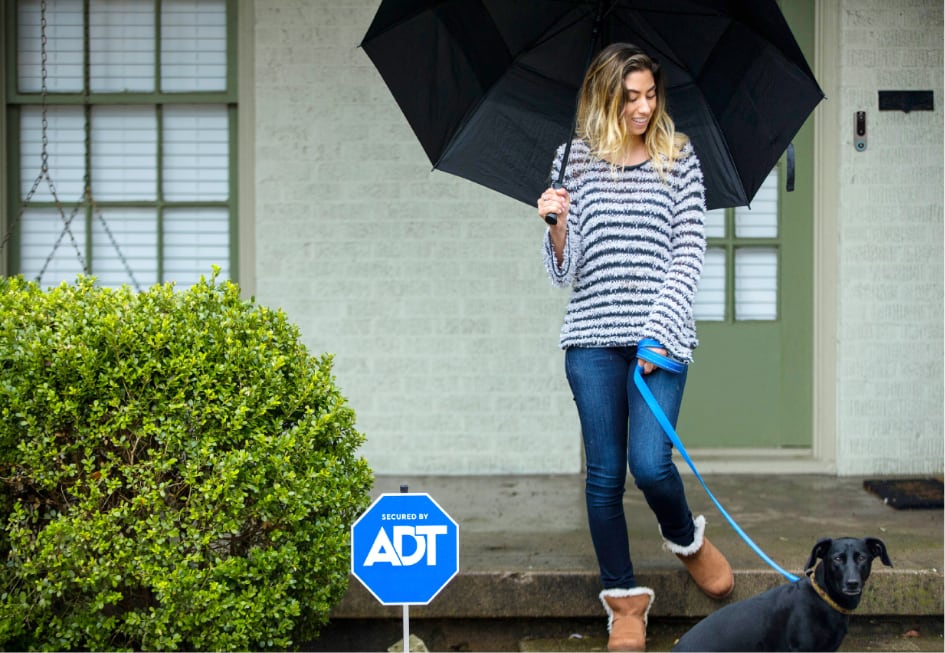 A Layered Defense Is A Smart Plan
Layering your home's protection is a worthwhile strategy for safeguarding your home. A complete alarm system might consist of entry-point sensors, indoor and outdoor cameras, doorbell cameras, motion-detection lights, and smart locking systems. Signs and decals warn potential intruders that these layered devices might be installed but they should only be one element of your total defense package.
Signs and decals could be enough to stop a novice in Birmingham, but a sticker in a window will not dissuade a career criminal. If they fail to find additional home defense components, they may conclude the signage is a dummy and your residence is fair game.
Will Home Security Signs Deter Intrusion In Birmingham?
There's a general idea that installing security yard sign next to your home's entrance is the only thing required to safeguard your property. In essence, a burglar is supposed to see visible warning and go on past. With this in mind, could you only implement a home security sign in Birmingham and skip a real home security system? Frankly, some think that a security system isn't necessary, you just need a home security sign in Birmingham. It's the home security sign that deters intrusion in Birmingham not the actual alarm system.
While there is legitimate value in showcasing a yard sign from esteemed security companies such as ADT®, it isn't enough to turn away all burglars. Instead, you're better off guarding your home with some actual security measures. It seems like a safer alternative than taking the chance that your home security signs will deter intrusion in Birmingham.
Legitimize Your Birmingham Home Security Signs With Actual Protection
Although home security signs may deter intrusion some of the time, it's not wise to rely on them as your lone security measure. Alternatively, you should try incorporating some, if not all of the ensuing components:
● Video cameras: Let's face it, intruders never wish to be captured by your camera as it could be used against them in a criminal case. You should install exterior surveillance that covers primary entry points including windows, doors, and garage.
● Entry-point sensors: Most thieves will enter via your front door, back door, and windows, so you need to have them secured by motion and glass break sensors. If an alarm trips, your integrated home defense will alert you and your 24.7 monitoring team.
● Motion-detection lighting: Although it's a fact that many invasions take place during the day when residents are at the office, you also need to defend against burglars who wait until dark. Lights with motion-detection capability installed next to your access points will immediately illuminate criminal activity and scare off intruders.
● Smart locking systems and video doorbells: Smart locking systems will notify you when an individual tries to engage your entrance. A doorbell video component enhances your protection by giving you real-time footage. Both of these solutions can be accessed by your mobile security app.
● Smart light bulbs: Another useful home automation device, smart lighting can be programmed for a schedule or turned on right from your phone. Smart lights are intended to give the impression you are home and effectively deter thieves.
Take The First Step Toward Your Complete Home Security Package
Why take the chance that fake home security signs will deter intrusion in Birmingham when you can have an integrated home protection plan? Reach out to (205) 203-0526 or submit the form on this page to consult with one of our specialists. You may select from a range of plans at reasonably priced rates or you can personalize your system exactly how you want it.
Areas Served Around Birmingham By Secure24 Your Local ADT Authorized Dealer