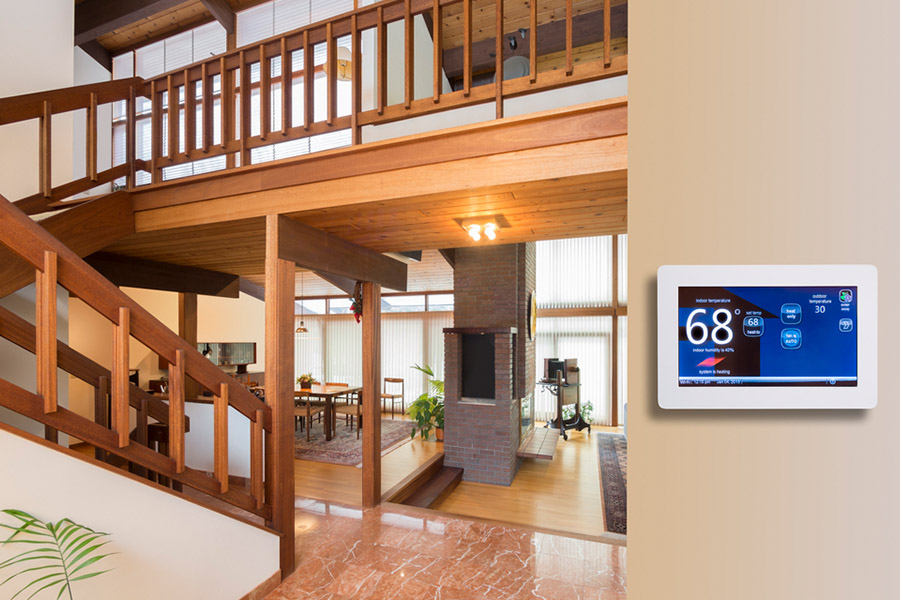 Should You Install A Smart Thermostat In Birmingham?
Today's smart thermostats have advanced quite a ways past the basic mechanism for controlling your HVAC system. If you think now might be the right time to install a smart thermostat in Birmingham, you will get an abundance of comfort with much less work. Equipped with Wi-Fi, temperature settings for multiple zones, and home automation, these innovative controls will reduce heating and cooling costs and enhance your property's comfort and security.
What Are Smart Thermostats In Birmingham?
Once installed, your new smart thermostat will run the same as your previous model in the sense of standard functionality. The design may be a bit more elegant, but you'll have the same ability to see the present temperature reading. You can still increase or decrease the temperature right from the component, and your thermostat will still allow you to switch between heat, cool, and fan.
However, in the event you install a smart thermostat in Birmingham, you'll get a whole host of new options. This is due to the fact that this HVAC component is connected wirelessly to a larger system, like an AI assistant or your home's security system. Through the use of a central interface or smartphone app, you can set your smart thermostat to alter the temperature automatically at whatever times you choose or to act in response to different stimuli. In the end you have a house with enhanced comfort and energy efficiency.
Why You Should Install A Smart Thermostat in Birmingham
There are many incentives for upgrading your traditional thermostat to a smart thermostat:
● Easy control via a mobile app. You can direct the thermostat from a distance through a smartphone app like the intuitive platform from ADT. Are you feeling a bit overheated when you're attempting to fall asleep? You can easily open your phone and adjust the A/C from your bed. Or check on your home's temperature readings when on holiday with family, and tweak the temp to save energy when no one's at home.
● Create smart schedules. An innovative smart thermostat allows you to implement one or more schedules for your HVAC system. Set different temperatures to accommodate your family's needs. Reduce the heat for bedtime, then raise it once more about an hour before you start your day. Or design heating or cooling scenes for specific occasions -- for example a scene for when you're having guests over or one for when you use the fireplace.
● Save energy through home automation. One of the best things about smart thermostats is how they can reduce utility costs. You are able to simply adjust the temperature as needed in regards to the season, weather conditions, or your normal daily routine. You'll never waste money treating the air within a vacant residence. In addition, by programming schedules, your clever new tool changes the temp automatically. A range of utility companies also offer rebates and savings programs for qualifying models or situations.
● Utilize vocal directives to direct your home. If you elect to install a smart thermostat in Birmingham, you can also configure it to function with a smart speaker device from Amazon or Google. This offers the chance to adjust the settings without stopping what you're doing.
● Join your thermostat to other home automation devices. If your smart thermostat is integrated within a comprehensive home security system, you're able to link all your components into a unified network. This helps keep your home safe when disaster strikes. For example, you can set your thermostat to turn on the exhaust fan if your fire alarms sense excess heat.
Get A Smart Thermostat In Birmingham Today
If your current thermostat doesn't meet your energy reduction and comfort demands, it's time to upgrade to an innovative "smart" model. These wirelessly connected components are sleek, easy to use, and offer substantial financial savings over the long haul. The greatest advantage is when you connect it with a state-of-the-art residential security installation. Reach out to us today at (205) 203-0526 or send in the form on this page to order your Birmingham smart thermostat.
Areas Served Around Birmingham By Secure24 Your Local ADT Authorized Dealer